Do you want to buy a new video doorbell? Do you need a video doorbell that will give your home security a boost?
Read this Simplisafe doorbell review and decide will you buy this Simplisafe doorbell camera.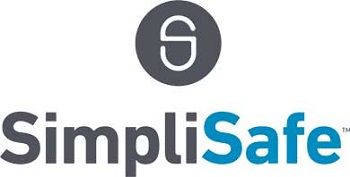 Simplisafe Company Products
Simplisafe company offers whole-home protection products. They offer home security cameras and doorbells with 24/7 monitoring. They offer an alarm notification with their security products so, in case of an intruder, the police department can be instantly notified. Simplisafe products focus more on people and less on pets so there is a small chance of your motion sensor getting triggered by a pet.
Where To Buy And Customer Support
Simplisafe products are available both on their official website and Amazon website. Their products are from cheap range price to medium range price. You can contact their customer support via the official website – contact form, email or phone. Amazon also offers their free tech support for their products.
Simplisafe Doorbell Colors And Warranty
This Simplisafe doorbell was first released on Amazon on March 6th, 2019. The warranty for this product can be obtained by the manufacturer as is stated by Amazon. The Simplisafe doorbell is available to purchase with three color faceplates – cloud, jade, and obsidian. It is designed to fit your home and replace a variety of doorbells.
Best 2 Simplisafe Pro Video Doorbell Camera Review
Simplisafe Pro Doorbell
This video doorbell requires 2 AA alkaline batteries that fit in 7.7 by 4.3 by 4 inches size and 8.6 ounces in weight product. Its main color is white, but thanks to three different color faceplates you can choose the color that suits you the most.
Video Doorbell Camera And Audio
Video doorbell contains HDR imaging with a 1080p HD picture and infrared night vision. The video playback loads quickly and plays smooth thanks to its compression rate. It has pan and zoom with a 162° field of view. It contains two-way audio which allows you to talk back and with your visitors from the smartphone.
Simplisafe Video Doorbell Requirements
To install Simplisafe you need an existing doorbell setup and Wi-Fi connection. To use, set up and control your doorbell, you need to download the app. The app is supported both by Android and iOS devices and to access your doorbell camera from PC you can use the standard web portal.
Features:
Real-time notifications
Dual-sensor trigger
Ignores motion from cars
Easy setup
Available to combine with other Simplisafe products
Simplisafe Wireless Home Security System
What is the Simplisafe Home Security System?
Simplisafe home security system is available to purchase on Amazon and you can choose between 5 pieces to 12 pieces set. It contains a base station, keypad, entry and motion sensors. It comes in white color with included AA batteries, depending on the set size. It is alkaline battery powered and it has a 3-year manufacturer warranty.
Simplisafe base station And Keypad
Simplisafe base station sends alarm signals to the monitoring center and it contains cellular connection, 24-hour battery backup with 95 dB siren. The keypad is a wire-free device that can be put anywhere and contains a bright display and backlit keys so it can be used during the night too.
Entry Sensor And Motion Sensor
The motion sensor is designed to detect humans, not pets and it covers a whole room. The entry sensor can be placed either on the doors or the windows. You can put them anywhere you see fit. In case an intruder takes the keypad device, Simplisafe will instantly notify the police.
Features:
Amazon Alexa supported
Professional 24/7 monitoring available
Power outage protection
Simplisafe Video Doorbell Installation
To install Simplisafe doorbell you need to connect your new Simplisafe doorbell to existing wires of your old doorbell. You can install the doorbell on stone, brick or stucco surfaces. After mounting your Simplisafe doorbell, you test your doorbell by pressing the chime. You download the app and set up your Wi-Fi and customize your doorbell options. In detail, the installation of your doorbell is described here.
CONCLUSION: Should You Buy Simplisafe Pro Doorbell?
Buying this Simplisafe Pro video doorbell camera gives you a basic feature for your home security system. If you are not looking for anything that is of high demand and you just want to replace your old doorbell with a new one that gives you basic features, this Simplisafe Pro video doorbell camera is right for you. You can combine this Simplisafe Pro video doorbell with the Simplisafe Home Security System.
If you are interested in more about doorbell video cameras, check these articles. To read more reviews about smart Wi-Fi doorbell cameras, go here and learn more about the video doorbell system, feel free to check these articles.