Did you hear about Night Owl's video doorbell cameras? You consider to buy one or you just want to know more about Night Owl's doorbells?
In this Night Owl doorbell review, I will describe everything about Night Owl's video doorbell cameras, technical specifications and more. Feel free to read everything.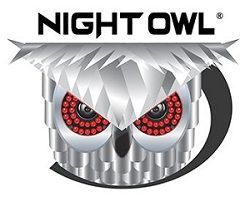 About Night Owl Company
Night Owl Company was established in 2009. in Florida, America. They offer a wide range of security DVR's, NVR's, and cameras. Their products are user-friendly, innovative, affordable and of high quality. They supply homeowners, business owners, organizations, distributors and more across the globe.
Where To Buy Night Owl Doorbell?
Night Owl's video doorbell camera is available both on Amazon and Night Owl's official website. You can purchase it for a medium-range price. On the Amazon Night Owl's store, you can choose between the doorbell and the doorbell with mounting plates. The price of the two options is not very different.
Customer Support And Warranty
Night Owl's customer support comes in three groups. They offer pre-sales, technical and web store support. You can pick the category you want and check their email and telephone for further contact. They also have a frequently asked questions and answers where you can find more information before contacting them. They offer a one-year warranty for their products.
Night Owl's Doorbell App
For controlling, setting and customizing your device, Night Owl has an app called Night Owl Connect. You can download it both for iOS and Android devices. You need to set up an account before pairing your device with your mobile phone. You can find more information on how to set up your account and pair a device on their official support site.
Best Night Owl Doorbell Camera Review
Night Owl Doorbell Specifications
Night Owl's doorbell camera comes in black color with a blue LED ring around the push button. It is 7.2 by 5.8 by 5.2 inches in size and 1.04 pounds in weight. It is designed for outdoor use and contains a weather-resistant feature. There are no monthly fees for this product and you can get 24/7 technical support with EZ warranty returns.
Night Owl Video Camera And Audio
Night Owl video camera comes in 1080p with 1920×1080 resolution. It gives you a clear and crisp picture and you can use both 1MP or 2MP feature on the camera. The camera contains a night vision up to 30ft with a black and white image color. It has a 140° view angle and holds the same resolution during the night as it is during the day. It has two-way audio-enabled thanks to a built-in microphone and speaker. You can speak to a visitor even when you are not at home via a mobile app.
Night Owl Doorbell Motion Sensors And Connectivity
You can pair your Night Owl video doorbell camera with Night Owl Wireless Gateway. If you don't have a wireless gateway, you can connect it directly to your home Wi-Fi network. It contains real-time dual-sensor alerts and it can eliminate up to 90% of false alerts. It detects motion from people, animals, and vehicles.
Night Owl Doorbell Compatibility And Storage
This video doorbell is compatible with your existing doorbell and you can mount it with your current wires. It is compatible with these Night Owl products: Night Owl Gateway, Wi-Fi connection only, Night Owl indoor and outdoor camera. It comes with a 16GB microSD card but you can upgrade it up to 128GB card. Once when you use all of your memory, the video doorbell camera will start writing over your old recordings. You can choose to back up your recordings however you want.
Features:
Google Assistant supported
IP-54 weather resistant rating
Free remote viewing
Customizable storage
Night Owl Video Doorbell Camera Installation
You can install Night Owl video doorbell camera with or without a mounting plate. You connect it to your existing wires and connect it to your smartphone via the app. After making an account, you need to set up and customize your device. Details with pictures on how to install a video doorbell camera can be found here.
CONCLUSION: Why Should You Buy Night Owl Video Doorbell Camera?
This Night Owl video doorbell camera comes for a medium-range price for your existing doorbell. You can combine it with other Night Owl products and you get 24/7 customer support. You don't need to subscribe to the storage plan and you can check your home security directly from the phone at any moment you want.
Do you like this Night Owl smart doorbell review? Then you should check other smart Wi-Fi doorbell camera reviews here. To learn more about video doorbell system go here and to learn more about video doorbell cameras, go here.